ABC Capital Gives Back To The Muslim Community
As Muslims were approaching Eid al-Fitr, "Festival of Breaking the Fast", ABC Capital Bank  team gave back to the Muslim community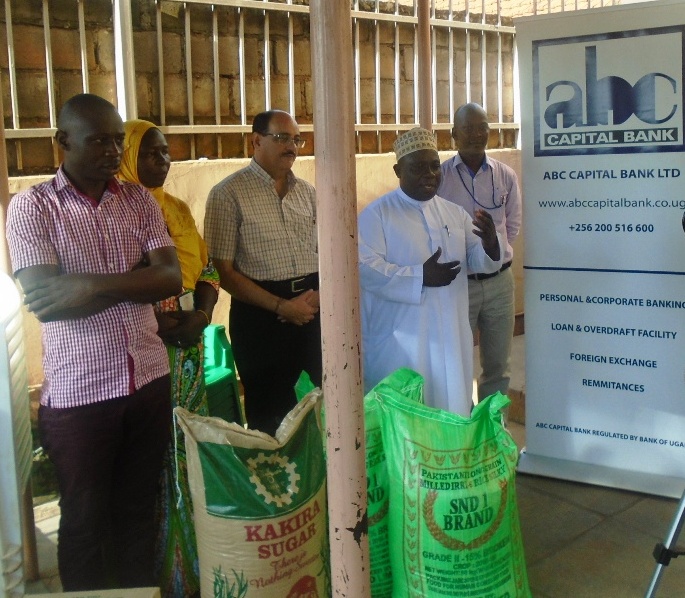 As Muslims were approaching Eid al-Fitr, "Festival of Breaking the Fast", ABC Capital Bank team gave back to the Muslim community on the 31st May 2019.
The team was welcomed by duty Supreme Mufti Sheikh Mahmood Kibaate. Items donated were sugar, rice and cooking oil at house of Zakat and Waqf at Old Kampala opposite Old Kampala Primary School.
As ABC Capital Bank, we are dedicated to ensure that our customers in the communities we serve are satisfied with our services and that is why we always give back to appreciate them for banking with us.
Our Corporate Social Responsibility policy not only measures our success in terms of financial criteria, but also in building customer satisfaction and employee engagement, and supporting the communities we serve.
We're always eager to support community events, sponsor fund-raisers and host customer appreciation days, but we go beyond that. We're driven to find every opportunity possible to support the indivuals and small businesses in our community that deserve, yet can't always easily find, the guidance they need to grow.